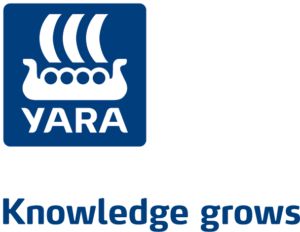 Tampa, FL – November 9, 2023
As the premier nitrogen management software, Yara's Adapt-N has served agronomists for more than 10 years to support critical efforts in maximizing nitrogen investment and efficiency. To further ensure growers across the U.S. have access to the tool and improve overall user experience, Adapt-N will focus efforts on building its integration network and will no longer offer direct interface access starting January 1, 2024. This focus on expanding through a farm management information system (FMIS) network will provide long-term benefits and better suit the operational processes and demands of growers today and in the future.
"At Yara, we believe that nitrogen use efficiency represents one of the most significant opportunities to maximize grower profitability, optimize crop productivity and minimize environmental impact of farming," said Molly Biedenfeld, vice president U.S. East sales and marketing. "It is this belief that has motivated us to expand Adapt-N's FMIS partner network, which we're confident will enable a better experience for our current users, while also ensuring the state-of-the-art nitrogen management technology is easily accessible to new users."
Currently, Adapt-N is already available in Proagrica, Ever.Ag, and MyFarms. Other management systems are currently in progress to include the tool in the immediate future. The Yara Adapt-N team is actively providing support to its user base to ensure a smooth transition.
"This transition will give our current and future users even more tools to maximize their nitrogen investment with increased data insights from our integration partners, while also putting the recommendations at their fingertips through the FMIS they are using daily," said Matt Sweeney, sales and marketing manager, Yara Adapt-N. "We are very committed to ensuring this transition is smooth for our current users and will work together with them, while also actively building our FMIS partnerships to extend support to new users."
For more information about Yara or Adapt-N, visit www.yara.us/.
About Yara Adapt-N
Yara Adapt-N technology is a portfolio of decision-making tools that delivers exceptional performance for agronomists to assist in advising growers on adaptive nitrogen decisions. The technology leverages the power of cloud technology, proven science, and on-farm data to deliver large-scale, field-specific solutions that break the tradeoff between financial and environmental performance. Adapt-N's success can be directly related back to its experienced cross-functional team of agronomists, modelers, software developers, and entrepreneurial leadership. The current day Adapt-N technology builds on decades of research initiated by Cornell University, followed by validation involving dozens of leading partner organizations & agronomists, resulting in broad scientific & commercial validation. For more information, please visit https://www.yara.us/crop-nutrition/tools-and-services/adapt-n/.
About Yara
Yara grows knowledge to responsibly feed the world and protect the planet. Supporting our vision of a world without hunger and a planet respected, we pursue a strategy of sustainable value growth, promoting climate-friendly crop nutrition and zero-emission energy solutions. Yara's ambition is focused on growing a nature-positive food future that creates value for our customers, shareholders and society at large and delivers a more sustainable food value chain. To achieve our ambition, we have taken the lead in developing digital farming tools for precision farming and work closely with partners throughout the food value chain to improve the efficiency and sustainability of food production. Through our focus on clean ammonia production, we aim to enable the hydrogen economy, driving a green transition of shipping, fertilizer production and other energy-intensive industries. Founded in 1905 to solve the emerging famine in Europe, Yara has established a unique position as the industry's only global crop nutrition company. We operate an integrated business model with around 17,000 employees and operations in over 60 countries, with a proven track record of strong returns. For more information, visit: https://www.yara.us or https://www.yaracanada.ca.
Media Contact:
Allison Stahl, Yara North America
Tel.: 863-370-2970
E-mail: allison.stahl@yara.com