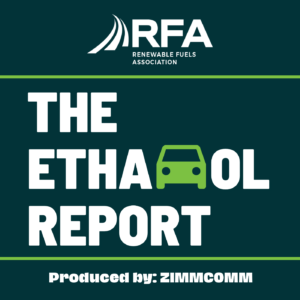 The Renewable Fuels Association held its annual membership meeting in Des Moines last month and Erik Huschitt, CEO of Badger State Ethanol, was re-elected as chairman of the organization.
Huschitt, of Monroe, Wisc., has been with Badger State since January 2002 and currently serves as president of the Wisconsin BioFuels Association. He also has spent years on the board of the Wisconsin Agri-Business Association, which plays a vital role in Wisconsin's feed and grain industries.
In this edition of The Ethanol Report, we talk with Huschitt about how he got involved in the ethanol industry and discuss some of the priority issues for RFA in the coming year.
Ethanol Report 10-12-23
25:30
The Ethanol Report is a podcast about the latest news and information in the ethanol industry that has been sponsored by the Renewable Fuels Association since 2008.
Choose an option to subscribe