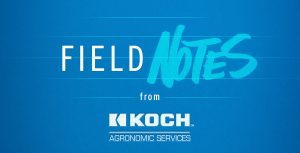 The Field Notes podcast series from Koch Agronomic Services (KAS) breaks down the science and technology behind agronomy to help growers do more with less.
Reaping the Benefits of Cover Crops
In this episode, we'll learn more about the benefits of cover crops and how they can fit into your nutrient management plan. KAS technical agronomists, Lacie Thomas and Evan King, discuss how cover crops can become a cash crop, improve soil health and also act as nitrogen scavengers.
You can listen to the program here: Reaping the benefits of cover crops (21:00)
And to make sure you don't miss an episode, choose an option to subscribe
For Spotify on your computer download the desktop app