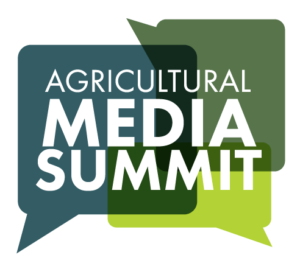 The 2023 Ag Media Summit is July 30-August 2 in Palm Springs, CA, at the Renaissance Palm Springs Hotel.
The Agricultural Media Summit is the largest annual conference of agricultural communicators in the US and provides opportunities for networking and professional development through workshops and speakers from industry professionals. The conference is held by the Ag Communicators Network, Ag Media Council, and the Livestock Publications Council.
This virtual ag newsroom includes links to photos and audio content available free of charge for digital or print publication or broadcast.
Photos
2023 Ag Media Summit photo album
Interviews/Audio
ZimmCast preview interview with Shelia Grobosky, Public Relations Coordinator at BioZyme Inc. who is the AMS Steering Committee Chair and a member of the Livestock Publications Council.
ZimmCast 715 - Preview Interview of Ag Media Summit (21:07)
Newsmakers panelist David Magaña, RaboResearch Fresh Produce Analyst
Interview with David Magaña, Rabo AgriFinance
ZimmCast interviews with the new presidents of the Ag Communicators Network and the Livestock Publications Council – Martha Mintz, Corral Creek Communications and Katrina Huffstutler, Grant Company LLC.
ZimmCast 716 - A New Podcast and New Presidents (16:08)