Pluton Biosciences, a startup leveraging the power of microbes to create cost-effective innovative solutions that address sustainability challenges facing agriculture, announces the close of a $16.5 M Series A funding round. The round was co-led by Illumina Ventures and RA Capital, with participation from existing investors Fall Line Capital, The Grantham Foundation, and First In Ventures, as well as new investors Wollemi, Radicle Growth (first investment from their second fund), and iSelect.
"The funding will accelerate the development of Pluton's flagship product, the Microbial Cover Crop™, through field trials and towards commercial partnerships," remarked Elizabeth Gallegos, CEO of Pluton. "It will also enable us to expand our team, advance a microbial-derived pesticide to combat the fall armyworm, and harness the full potential of our Micromining™ platform to swiftly identify tailored solutions for agriculture."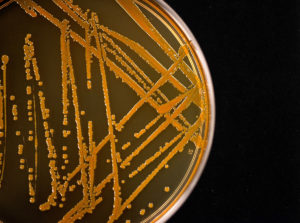 Illumina Ventures' Charles Lin, PhD, who has joined Pluton's Board of Directors, expressed his excitement about the fund's first AgBio investment, "In the past two decades, we have witnessed how genomics revolutionized the landscape of human diagnostics and therapeutics. We expect genomics to also enable breakthroughs in agriculture. Pluton's Micromining™ approach, combining genomics with rigorous data science, can unlock the potential of soil microbes for more sustainable agriculture and beyond."
"Pluton's technology will benefit farmers' bottom lines as well as our environment," said RA Capital's Michael Gillespie, MD, who has also joined Pluton's Board of Directors. "Microbial Cover Crops™ will enrich the soil with nitrogen to increase crop yields while reducing fertilizer costs, improving profits and sustainability, limiting erosion, and boosting both soil quality and carbon sequestration. We are proud to support Pluton in their work to improve nature's toolkit and revolutionize agriculture."
Concurrent with this investment, agricultural industry veterans Jerry Steiner and Neal Gutterson, Ph.D. also joined Pluton's Board of Directors. Steiner, Board Executive Chair, is enthusiastic about Pluton's promise to utilize discoveries to make a positive impact on both agriculture and climate, "Pluton's vision of using the vast potential of microbial genetic diversity to make agriculture carbon-negative is inspiring. Our Micromining™ platform enables the vision, with field-level proof for the Microbial Cover Crop™ product building over the next few years. This product will complement many other innovations growers can use to improve their farms' profitability while helping the planet."
###
About Pluton:
Pluton's mission is to drive agriculture to a carbon-negative outcome by leveraging Micromining™ and cutting-edge genomic technologies through a revolutionary approach to identify and deploy beneficial microbes and their natural products. Pluton discovers novel microbes and develops world-changing solutions to the planet's big problems, addressing challenges to climate and agriculture by tackling carbon sequestration and crop protection, sustainably improving the way we grow food. To learn more about Pluton Biosciences, please visit www.plutonbio.com
Microbial Cover Crop™, a product that sequesters carbon and nitrogen from the atmosphere and deposits it into the soil.
About Illumina Ventures:
Illumina Ventures is the leader in genomics and precision health investing, building the ecosystem and shaping innovation to accelerate the impact on human health. Independently managed, Illumina Ventures is an early-stage, value-add investor with a strategic partnership with Illumina (NASDAQ: ILMN). Illumina Ventures helps entrepreneurs develop breakthrough science and technologies into market-leading companies to transform healthcare. The firm focuses on investments in life science tools, therapeutics, diagnostics, digital health, and environmental sciences. To learn more, visit illuminaventures.com
About RA Capital:
RA Capital is a multi-stage investment manager dedicated to evidence-based investing in public and private healthcare and life science companies. The flexibility of its strategy allows RA Capital to provide seed funding to startups and to lead private, IPO, and follow-on financings for its portfolio companies, both facilitating the crossover process and allowing management teams to drive value creation from inception through commercialization. They are committed to fostering diversity at RA, in their portfolio companies, and in the broader biotech community.
About Wollemi:
Wollemi is a global climate specialist investment firm. Wollemi is focused on investing in and supporting climate solutions businesses in the food and agriculture, energy transition, natural capital, and climate services sectors, with an aim of reducing or abating global greenhouse gas emissions. Their team has been at the forefront of climate investing for over 10 years, bringing together an unparalleled combination of industry experts with deep investor knowledge and operational expertise.
About Radicle Growth:
Radicle Growth selects innovative, early-stage companies for investment, ensuring that disruptive AgTech & Food Tech companies reach their full potential. In addition to providing seed-stage capital, Radicle Growth provides a fertile environment for visionaries in the ag and food space to flourish. Their proprietary platform is one of a kind in the ag and food industry, filling a huge void in the market by identifying the most innovative technologies and accelerating them with a range of value-creation initiatives. To connect and learn more about Radicle Growth follow us on LinkedIn, Twitter, and Instagram.
Media Contact:
Kathryn Jamboretz
314-484-9333