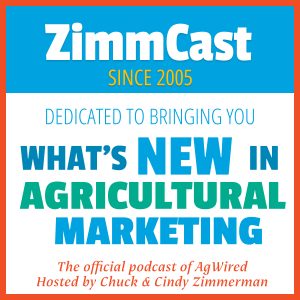 This episode of the ZimmCast comes to you from the 2023 Water for Food Global Conference, which was held May 8-11 at the University of Nebraska-Lincoln. This was the 10th Water for Food Conference but the first time it's been held since 2019, thanks to COVID.
The Daugherty Water for Food Global Institute (DWFI) at the University of Nebraska works to address the global challenge of achieving food security with less stress on water resources through water management in agricultural and food systems and the conference brings together experts and thought leaders from around the world to help find solutions to water and food security challenges.
In this episode, you will hear from DWFI executive director Peter McCornick, DWFI board member Felicia Marcus, Colorado farmer and LRE Water consultant Dick Wolfe, Nebraska farmer Debbie Borg, and Louise Mabulo, founder of The Cacao Project.
Listen to the ZimmCast here:
ZimmCast 711 - Water for Food Conference (25:09)
Subscribe to the ZimmCast in: