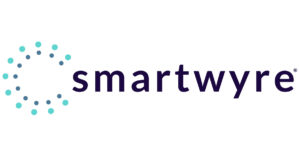 Smartwyre™ announced today enhanced technology features to help crop input manufacturers, distributors, and retailers better manage critical customer information that is used to help track sales transactions and rebate payments.
According to USDA, digital agriculture—the ongoing transformation of farming that includes digitalization and automation of farming tasks—is an essential part of the solution to challenges facing U.S. agriculture. Yet the technology used by agribusinesses to support growers has not advanced to manage the vast amount of big data.
"For over a decade, there has been an emphasis on technology investment at the grower and farmer level, but the agriculture input supply chain has been left behind. When the foundation of all good decision-making is data, the options, accuracy, completeness, and timeliness of that data can make or break essential business decisions," said John Brubaker, Chief Executive Officer, Smartwyre. "With the onset of precision ag and other data-producing technologies, as well as the need for more efficient systems to improve profitability, it is crucial that the input supply chain has modern data solutions and one source of truth."
Re-keying information or inputting data into spreadsheets increases the potential for error tenfold, thereby risking a faulty data set being shared with other partners and delaying results or payments for months. In a seasonal industry like agriculture, advisors may only get one opportunity to provide additional value to their grower customers.
By digitizing manual processes, addressing data issues at their source, and processing transactions on a daily basis, Smartwyre alleviates data health problems. Significant enhancements are focused on improving the quality of grower data, which has historically been challenging to keep current. Smartwyre's new user interface and tools automate and enrich grower data, enable better tracking of sales transactions and ensure more timely and accurate incentive payments.
"Subpar data health can have big implications for the input supply chain as they continue to expand services to growers," said Brubaker. "Accurate identification of all the relevant entities and data within a grower organization is essential for efficient and effective transactions. Ultimately, we make it easier for agribusinesses to manage data for the growers they do business with, considering there are over 2,000,000 growers in the United States."
Maintaining a catalog of more than 90,000 products and more than 1.5 million trackable rebates and pricing combinations, in 2023 Smartwyre customers will manage $7 billion in crop protection and seed product inventory and $2 billion in incentives using its technology. Today, Smartwyre securely connects over 90 percent of the U.S. crop protection distribution supply chain.
Agribusinesses interested in learning more about better data health can visit www.smartwyre.com/better-data-health.
Right click on link for interview with Smartwyre CEO John Brubaker
John Brubaker, Chief Executive Officer, Smartwyre (11:41)
ABOUT SMARTWYRE™
Smartwyre™ is a software and solutions company that helps agriculture input trade partners manage their profitability every day. Smartwyre features an extensive industry product catalog, real-time enterprise and field pricing, cross-channel demand planning, and comprehensive incentive program management. The platform's real-time operation means trade partners can instantly communicate product modifications, such as price, while accurately tracking costs and rebate performance.
###
MEDIA CONTACT:
Neal Shah
Director of Marketing
Neal.Shah@smartwyre.com