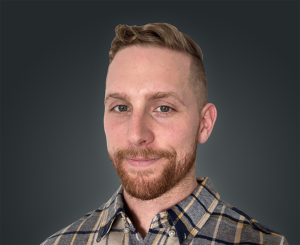 WOBURN, Mass. – Yield10 Bioscience, Inc. ("Yield10" or the "Company"), an agricultural bioscience company, today announced the hiring of Davis McCarthy, Pag, to serve as a Manager, Sales and Logistics with the Company. In this position, he will engage with growers to sign Camelina production contracts, and support grain off-take logistics and commercial contract seed production. Mr. McCarthy was previously a Senior Grain Buyer & Logistics Manager with Scoular, a private agribusiness company specializing in grain origination, international trade and transportation.
"We are excited for Davis to join our team and leverage his experience working closely with growers to provide agronomic recommendations and facilitate the movement of grain off their farms," said Darren Greenfield, Senior Director of Seed Operations. "The addition of Davis to our team is an important step for Yield10's commercial business and our plans to identify and engage growers suitable for Camelina production in the U.S. and Canada."
Prior to joining Yield10, Mr. McCarthy served as a Senior Grain Buyer and Logistics Manager with Scoular, located in Saskatoon. In that position he built and maintained relationships with producers, trucking companies and grain handling facilities to execute contracts for the sale, transport and processing of special crops to international markets. Prior to that, he served as an Agronomist with Cavalier Agrow and served as a Research Technician at Ag-Quest, a contract research organization located in Saskatoon. From 2011 to 2015, Mr. McCarthy held positions on private farms located in Canada, Europe and Australia. Mr. McCarthy has a Bachelor of Science in Agriculture with Honors and Distinction from University of Saskatchewan.
About Yield10 Bioscience
Yield10 Bioscience, Inc. is an agricultural bioscience company that is using its differentiated trait gene discovery platform, the "Trait Factory", to develop improved Camelina varieties for the production of proprietary seed products, and to discover high value genetic traits for the agriculture and food industries. Our goals are to efficiently establish a high value seed products business based on developing superior varieties of Camelina to produce biofuel feedstock oils, PHA bioplastics and omega-3 (EPA, DHA) oils and to license our yield traits to major seed companies for commercialization in major row crops, including corn, soybean and canola. Yield10 is headquartered in Woburn, MA and has an Oilseeds Center of Excellence in Saskatoon, Canada.
For more information about the company, please visit www.yield10bio.com, or follow the Company on Twitter, Facebook and LinkedIn.
Safe Harbor for Forward-Looking Statements
This press release contains forward-looking statements which are made pursuant to the safe harbor provisions of Section 27A of the Securities Act of 1933, as amended, and Section 21E of the Securities Exchange Act of 1934, as amended. The forward-looking statements in this release do not constitute guarantees of future performance. Investors are cautioned that statements in this press release which are not strictly historical, including, without limitation, the Company's expectations regarding Mr. McCarthy's contributions and the Company's goals and plans for commercialization, constitute forward-looking statements. Such forward-looking statements are subject to a number of risks and uncertainties that could cause actual results to differ materially from those anticipated, including the risks and uncertainties detailed in Yield10 Bioscience's filings with the Securities and Exchange Commission. Yield10 assumes no obligation to update any forward-looking information contained in this press release or with respect to the matters described herein.
Contacts:
Lynne H. Brum, (617) 682-4693, LBrum@yield10bio.com
Eric Fischgrund, eric@fischtankpr.com