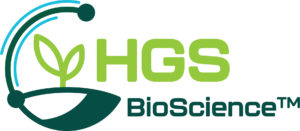 Hires signal the company's focus on growth through innovation
JACKSONVILLE, Fla. – HGS BioScience™ announces an impressive list of new hires to fulfill its aggressive growth plans. It follows the recent naming of Michael Steffeck as chief executive officer. HGS BioScience™, formerly Humic Growth Solutions, is a leading producer of humic & fulvic acids and has perfected a dry delivery system known as Performance Granule.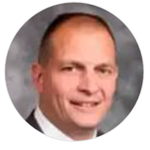 "I am fortunate to lead this high impact team, and they are excited to get to work," said Michael Steffeck, CEO. "HGS now has the right people in place to deliver on our goal of getting Performance Granule to every grower who wants to get more productivity out of each acre."
New hires have been tasked with taking HGS BioScience™ into a rapid growth phase. The talented team includes one key elevation and 3 recent hires.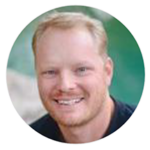 Jakob Bredsguard: Chief operating officer (COO)

Jakob is the new chief operating officer with more than 18 years of industry experience and 30+ patents to his name. His expertise in leading strategy, product development and process improvements make him ideally suited for this new role. He previously founded and was chief technology officer of Biosynthetic Technologies.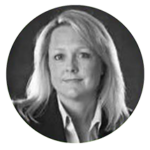 Carla Stucky: Chief financial officer (CFO)
Carla assumes the post of chief financial officer with 25+ years of progressive financial experience. She is highly proficient at overseeing financials at rapidly growing companies. Her diverse industry leadership includes 5 years at a Big 4 public accounting firm and executive roles in manufacturing, fintech, entertainment, and oil & gas.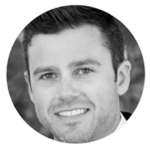 Ryan Merritt: Senior Vice President, International Sales
As a company co-founder, Ryan brings an unparalleled depth of operational knowledge and product expertise to the team. With his expertise in supply chain, Ryan is excited to grow the company's reach in international markets with new and innovative soil health solutions.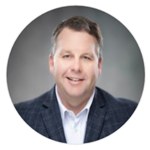 Scott Messer: Vice President, U.S. Sales and Marketing
Scott brings more than 20 years of experience in connecting growers to products that improve their yields. He is known throughout the agriculture industry for his ability to deliver quality customer experiences with specialty fertilizer and crop production solutions. With a rapidly expanding portfolio, Scott will have even more ways to deliver value to customers.
Recent innovations at HGS BioScience™ include expanding the Performance Granule™ portfolio. Dry granular products made by HGS have become a top choice for distributors, retailers and farmers. The functional carbon granule is built and formulated to mix with dry fertilizer, saving precious time in the field.
All HGS Bioscience™ products are entirely sourced and manufactured at 6 North American production facilities.
About HGS BioScience™
HGS Bioscience™ is a soil health innovation company perfecting the delivery of functional carbon to farmers' fields. Its expanding Performance Granule™ portfolio allows growers to get more yield from each acre by improving soil health and unleashing the nutrient bank in the soil. With six North American manufacturing sites and the deepest, most versatile portfolio in the industry, HGS BioScience™ is shaping the future of soil and plant health in the U.S., Canada and around the world.
For more information, please see www.hgsbioscience.com.
Contact: Kathryn Jamboretz
kathryn@jamboretzpr.com
314-484-9333