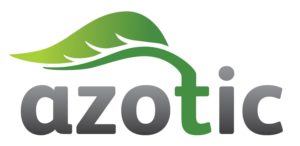 (Guelph, Canada) Azotic Technologies (Azotic), the maker of market-leading, nitrogen-fixing product, Envita®, today announced that it has received a new Canadian patent, granted on January 3rd. This patent offers broad protection on Azotic's formulation and methods of application, not only for Gluconacetobacter diazotrophicus (Gd) but all nitrogen-fixing bacteria under select conditions.
"We are encouraged by the momentum of our company's growth, and how we are steadily and strategically obtaining the patents we need to further solidify our position in the Canadian and global marketplace," said Ray Chyc, CEO, of Azotic Technologies. "Over the course of the next few years, we anticipate that our global position will be strengthened by this and other patent grants."
Azotic has established a significant patent portfolio that extends across several countries. The US Patent Office, for example, has recognized the broad scope of Azotic's inventions, which has resulted in a strong US patent position. "Several other important patents are in various stages of approval, around the globe," says Chyc.
"Azotic will continue to develop and expand its patent position based on the innovations of its world-leading scientists in the field of microbial inoculants for nitrogen fixation, crop protection and climate resilience," explained Adriana Botes, Research and Development Director, Azotic Technologies. "These innovations provide numerous environmental and economic benefits."
###
About Azotic
Azotic (www.azotic-na.com) was formed to introduce sustainable nitrogen-fixing technology to farmers across the globe. With global offices in York, UK and North American offices in California, USA and Ontario, Canada, Azotic has taken more than 20 years of academic research and created the leading nitrogen-fixation product in the world. Finally, there is no compromisebetween high-yield production agriculture and nitrogen sustainability.
For media inquiries or more information contact:
Marilyn Hall
Communications Manager
marilyn.hall@azotictechnologies.com