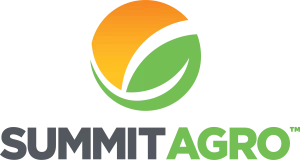 Summit Agro announced today that the U.S. Environmental Protection Agency has approved expansion of the use of Regev and Timorex ACT fungicides to both stone and pome fruit production.
This action by the EPA gives growers two new tools to use in their fruit orchards to battle fungal and bacterial disease. Both these fungicides benefit from the activity of Tea Tree Extract (FRAC BM 01).
Regev is the first hybrid fungicide in that it unites the disease fighting power of botanical and conventional chemistries. The product combines Tea Tree Extract with difenoconazole (FRAC 3).
Timorex ACT is an OMRI-listed fungicide that only contains Tea Tree Extract making it a purely organic formulation. It also can be used as an ideal tank-mix partner for growers looking to boost the performance of their organic or conventional fungicide program.
"Stone and pome fruit growers will find Regev delivers remarkable control of scab," said Eric Tedford, Summit Agro R&D manager. "This control extends to both the leaf and the fruit even at low rates."
Tedford added that Timorex ACT is an ideal organic solution for growers looking for powdery mildew control.
Tedford explained, "Both Regev and Timorex ACT provide the trifecta of disease protection — preventative, curative and anti-sporulant control — through eight mechanisms of activity. These are unique aspects that fruit growers will benefit from."
More information about Regev and Timorex ACT can be found at the Summit Agro website: summitagrro-usa.com.
###
About Summit Agro USA
Summit Agro USA LLC, headquartered in Durham, North Carolina, is focused on working with our partners to identify, develop, and deliver innovative solutions that meet the needs of growers across the United States. Our products are available exclusively from Helena Agri-Enterprises and Tenkoz member companies.
Contact
Mary Streett DeMers
mary.demers@summitagro-usa.com