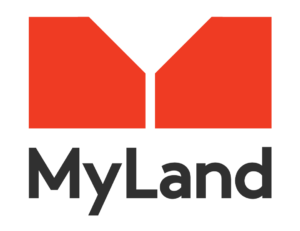 The new funding will significantly expand MyLand's approach to regenerative agriculture in California, Arizona, Florida, Texas, and the Pacific Northwest
PHOENIX, AZ — MyLand Company Inc. ("MyLand"), a soil health company, announced today the recent successful first closing of its Series B financing round led by The Borden Family Trust and Waterpoint Lane. The new $12M investment will fuel MyLand's growth, enabling the expansion of its footprint and the strengthening of its innovation activities.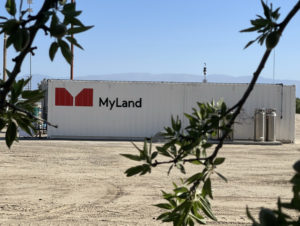 The financing will support the company's leading efforts in soil health by providing a scaling-up solution for growers in their regenerative agriculture efforts in key regions of California, Arizona, Texas, Florida, and the Pacific Northwest.
Michael Borden, of The Borden Family Trust stated, "We see MyLand's service as an entirely different method to providing growers an affordable and simple regenerative agriculture process; one that has an amazing impact on the health of their soil and in turn, their crops." Borden continued, "we look forward to this collaborative leadership to implement the company's service and technology onto more farms and to demonstrate its potential for improving the nation's soil."
 
Ben Gibbons of Waterpoint Lane noted, "I am pleased to share that Waterpoint Lane has completed an investment in MyLand. We are super excited to work with Dane Hague, Peter Williams, and the rest of the MyLand team on driving scalable regenerative agriculture through their farmer-focused service paired with their innovative systems, that have resulted in increased soil organic matter, water holding capacity, soil aggregation, and carbon storage."
 
Growers are seeing the economic benefits of the rapid improvement in soil health through implementation of the MyLand service. Rob Knorr of Dakota Farms, an Arizona based pepper grower, noted significant improvements in plant growth and plant health saying, "on fall pepper varieties we were able to reduce fertilizer applications on soils treated with algae as well as noting increased water holding capacity which allowed us to extend our time between irrigation cycles, resulting in reduced costs. I appreciate the MyLand professionals that were committed to helping me to learn more about my own soils and how to be a better producer on better soils."
 
This closing is an important milestone for MyLand and puts the company in a strong financial position to fuel the growth and commercialization of for their Soil-as-a-ServiceTM while increasing the installed base of systems with large growers in efforts to improve soil health through their unique regenerative process. The MyLand Service delivers live, native microalgae directly into the soil on a continuous basis that improves the physical, chemical, and biological traits of the soil, generating significantly healthier soil which in turn leads to healthier food, healthier people, and a healthier planet.
### 
 
About MyLand 
 
MyLand is a soil health company. By focusing on soil health, MyLand is helping to tackle two of the world's biggest challenges: food security and climate disruption. MyLand's innovative and patented technology allows farmers to easily and rapidly implement regenerative agriculture practices and improve their soil health by harnessing the land's own natural ecosystem. MyLand partners with farmers to infuse life into the soil, helping to return farms to their most fertile state, achieving greater productivity and enhanced profitability. For additional information on how MyLand is transforming soil health globally, visit MyLand.ag. 
Contact:
Shelley Baugh, MyLand 
Vice President, Marketing & Culture 
s.baugh@myland.ag