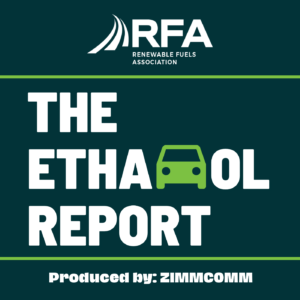 Several ethanol industry veterans have retired lately after serving in the business for some 30-40 years. But right behind the old guard there is a new guard taking shape and the Renewable Fuels Association's Young Professionals Network is helping them get involved for the future of the industry.
In this episode of the Ethanol Report, we hear from Janet Fisher with YPN sponsor Lallemand Biofuels & Distilled Spirits (LBDS) about how the program is growing and why it's so important.
Ethanol Report 10-6-22
(14:47)
The Ethanol Report is a podcast about the latest news and information in the ethanol industry that has been sponsored by the Renewable Fuels Association since 2008.
Choose an option to subscribe