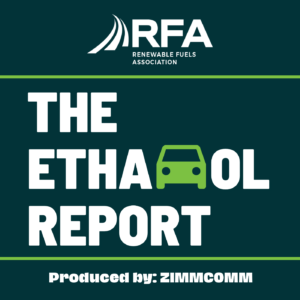 The U.S. Grains Council (USGC), the Renewable Fuels Association (RFA), and Growth Energy are once again joining together to host the 2022 Export Exchange. U.S. suppliers of coarse grains and co-products, industry representatives and members of the grain trade are encouraged to register now for the event scheduled for October 12-14, 2022, in Minneapolis.
In this edition of the Ethanol Report, we hear from RFA VP Technical & Regulatory Affairs Kelly Davis and US Grains Council President and CEO Ryan LeGrand about the current state of ethanol and co-products exports and why producers should attend the Export Exchange.
Ethanol Report 8-23-22
(15:11)
The Ethanol Report is a podcast about the latest news and information in the ethanol industry that has been sponsored by the Renewable Fuels Association since 2008.
Choose an option to subscribe