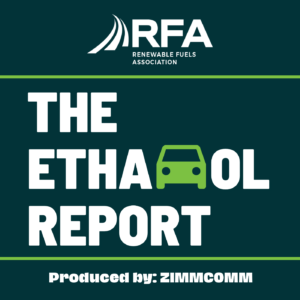 Several provisions within the Senate Inflation Reduction Act will benefit the U.S. ethanol industry and the communities it serves, according to the Renewable Fuels Association (RFA).
In this edition of The Ethanol Report, RFA Vice President of Government and Public Affairs Troy Bredenkamp breaks down some pieces of the legislation that include funding for clean fuel production and enhanced opportunities for ethanol to play a greater role in sustainable aviation fuel, and carbon capture, utilization and storage.
Ethanol Report 8-5-22
(13:25)
The Ethanol Report is a podcast about the latest news and information in the ethanol industry that has been sponsored by the Renewable Fuels Association since 2008.
Choose an option to subscribe