Yara's ambition of "Growing a Nature-Positive Food Future" is put into action through critical research on the impact of soil health related to climate-neutrality, regenerative farming and grower prosperity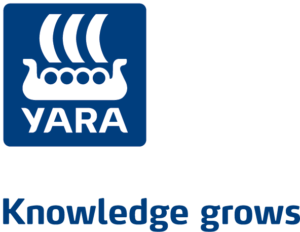 Yara's Incubator Farm in Auburn, Alabama is now focused on exploring practical approaches to managing and positively impacting soil health. The farm will focus on long-term management blocks to observe and measure how combining established practices with new, innovative solutions can maximize soil health, and in turn, support the reduction of carbon emissions, improve nutrient use efficiency and water productivity and drive long-term grower profitability.
"With the pressures of both the global food and fiber supply and the urgency to ensure positive impacts to the environment, focus and investment are needed to align these mandates with farmer prosperity," said Trey Cutts, market development director, Yara North America. "The health of our agricultural soils is paramount to meeting these challenges. Our Incubator Farm aims to break down the complex science of soil health and discover practical solutions that complement farmers' operations and make the impact needed to grow a nature-positive food future."
At the 80-acre farm, located on the EV Smith Research Station in partnership with Auburn University, three different sets of soil health management and crop nutrition programs will be implemented and evaluated for changes in soil health. Management practices will include the use of established techniques such as cover crops, minimum tillage and 4R nutrient management. Additionally, new practices will be explored including the use new biological and organic inputs combined with mineral nutrition to further understand what combination of practices maximizes soil health and, in turn, farmer prosperity.
The farm will continue to enable joint research efforts, bringing together new soil health innovations from across the industry. On site is also the new Knowledge Grows Center, a space for collaboration, education and training around soil health practices. Yara's partners and other agriculture stakeholders will be invited to leverage the farm's research and center to advance their own farming and soil health practices.
Yara North America has three additional Incubator Farms in Modesto, California; Saskatoon, Saskatchewan, Canada and the Columbia Basin, Washington. These three farms each have a regionally and crop-focused objective to support the local agriculture community while also playing an instrumental role in advancing Yara's ambition of "Growing a Nature-Positive Food Future" by building solutions to decrease carbon footprint, improve water and nitrogen use efficiency, regenerate soil sources and more.
To follow the progress of the new farm, check out Yara US on Facebook and www.yara.us/crop-nutrition/incubator-farms/ where more information will be coming soon.
Media Contact:
Allison Stahl, Yara North America
Tel.: 863-370-2970
E-mail: allison.stahl@yara.com
About Yara:
Yara grows knowledge to responsibly feed the world and protect the planet. Supporting our vision of a world without hunger and a planet respected, we pursue a strategy of sustainable value growth, promoting climate-friendly crop nutrition and zero-emission energy solutions. Yara's ambition is focused on growing a climate-positive food future that creates value for our customers, shareholders and society at large and delivers a more sustainable food value chain.
To achieve our ambition, we have taken the lead in developing digital farming tools for precision farming, and work closely with partners throughout the food value chain to improve the efficiency and sustainability of food production. Through our focus on clean ammonia production, we aim to enable the hydrogen economy, driving a green transition of shipping, fertilizer production and other energy-intensive industries.
Founded in 1905 to solve the emerging famine in Europe, Yara has established a unique position as the industry's only global crop nutrition company. We operate an integrated business model with around 17,000 employees and operations in over 60 countries, with a proven track record of strong returns. In 2020, Yara reported revenues of USD 11.6 billion.