Follows Re-establishment of Midwest Seed Genetics and NC+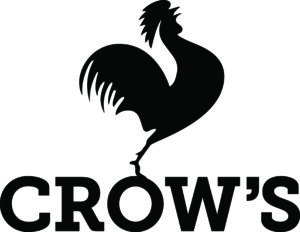 Crow's Seed is being re-launched in the Eastern Corn Belt, by Outward Ag, LLC. Driven by a team of agricultural entrepreneurs, this follows the re-establishment of Midwest Seed Genetics in the Central and Northern Corn Belt and NC+ in the West. Over the past four years, Midwest, and NC+ have been two of the fastest growing seed brands in U.S. row crop agriculture.
Crow's Hybrids, originally from Milford, IL, was one of the pioneering hybrid seed brands, launched in 1935. Over six decades, it provided strong performing seed through strong local relationships. In the late 1990s, Don Funk acquired Crow's and turned this local company into a regional powerhouse. Crow's became a key foundational brand that spurred the record-setting growth of Channel, subsequently acquired by Monsanto, now Bayer.
"There is great passion among farmers and seed professionals for what the future could hold, but there is also frustration. The people of agriculture are being left behind. While the rest of the industry turns inward, we are outward-focused. We know the trusted relationships between seed professionals and their customers, earned season after season, are the cornerstone of success. With the launch of Midwest and NC+, and now with Crow's, we are putting people first." says Erik Nelson, CEO, Outward Ag.
"Growing up in the seed business, Crow's was always a well-respected, regional brand. When my father Don acquired it in the late nineties, he turned it into a rocket ship, introducing new technologies and traits to a generation of farmers. Today, farmers are telling us they want choice. They want a simpler way of doing things. They want the gimmicks and layers of corporate agriculture stripped away. So now, Crow's will do just that, in a geography where it is needed," says Dan Funk, who handles marketing for Outward Ag.
Industry veteran, Michelle Vigna will lead efforts to re-introduce Crow's to the Eastern Corn Belt. Over a wide-ranging career at Monsanto, now Bayer, Vigna notably served as the System Launch Manager for the Roundup Ready Xtend Crop System in US Product Management and Marketing from 2012 through 2014. Following this, she led Monsanto's DEKALB/Asgrow sales team as the Area Business Manager in Northern Indiana.
"My focus has always been to support American farmers in the manner that they need to be successful in their businesses. I see the re-launch of Crow's as an opportunity to do this, by bringing simplicity and a customer-first approach in delivering the highest quality seed possible. That's all we will be focused on, "says Vigna.
"Don Funk launched Outward Ag with the single premise of providing a highly capable, and fiercely independent new option to the American Row Crop Farmer as their voice and needs should be what matters most. We have surrounded ourselves with good and solid individuals throughout our network and within our company and look forward to over-exceeding expectations for our partners for many years to come." says Nelson.
###
About Crow's Seed
Crow's Seed is a high-performance, outward-focused seed organization dedicated to helping the American Farmer grow. www.crows-seed.com
Media Contact:
Michelle Vigna
michellevigna@crows-seed.com
219-964-2122