Senators heard from representatives of U.S. peanut growers, dairy producers and wheat farmers Thursday during a hearing on "Agricultural Trade: Priorities and Issues Facing America's Farmers."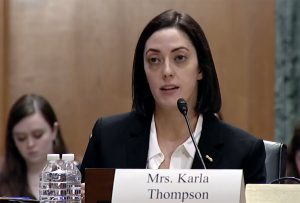 Representing the U.S. Peanut Federation before the Senate Agriculture Subcommittee on Commodities, Risk Management, and Trade, was Karla Baker Thompson with JET Farms Georgia and Integrity Farms of Camilla, Georgia. Thompson highlighted the decline in peanut exports to the European Union (EU) for U.S. peanuts, and issues in other top markets of Canada, Mexico, Japan and China.
"A look at our major export markets shows some of the issues we are facing. Our best markets, and those with the most potential for growth, are the markets that pay premium prices," Thompson says. "These markets provide prices that are profitable for exporters and have an impact on grower prices. Unfortunately, some of these best markets are not healthy."
Karla Baker Thompson, US Peanut Federation
(4:34)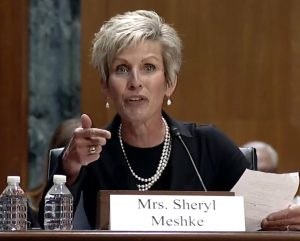 Sheryl Meshke, co-president and CEO of Associated Milk Producers Inc. (AMPI), told senators that the government should pursue additional market access opportunities and address export supply-chain delays in order for the U.S. dairy industry to keep up with its global competitors.
"In pursuing exports, the U.S. dairy industry faces experienced and well-established competitors who have been exceptionally active with free trade agreements," said Meshke. "The United States needs to get back in the game and craft an approach to pursuing comprehensive trade agreements." Meshke serves on the board of directors for both the National Milk Producers Federation (NMPF) and the U.S. Dairy Export Council (USDEC).
Sheryl Meshke, Associated Milk Producers
(5:27)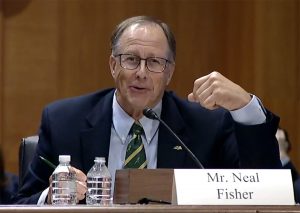 Neal Fisher, administrator of the North Dakota Wheat Commission, spoke on behalf of wheat farmers and stressed the need to address non-tariff trade barriers. "Non‐tariff' barriers have become some of the most complicated and damaging trade issues, often deployed aggressively with little or no basis in science," said Fisher.
Neal Fisher, ND Wheat Commission
(5:37)