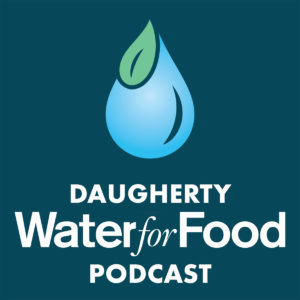 The Daugherty Water for Food Podcast is back after a brief hiatus to bring you a new episode focused on ensuring water and food security for our growing world.
Matt Foley is program director for The Combine AgriFood Incubator, a part of Invest Nebraska, which supports early stage agtech companies in row crop, animal health, digital agriculture and sustainability. The incubator supports founders of these companies through go-to market support, producer connections and seed funding. Matt also assists in portfolio management for the venture fund.
In this episode, guest host Ankit Chandra, DWFI program coordinator, sits down with Matt to discuss which ag innovations he's most excited about, where gaps and challenges exist in the agtech ecosystem and more.
Listen to the podcast here:
Daugherty Water for Food Podcast Episode 11 16:48
The Robert B. Daugherty Water for Food Global Institute (DWFI) at the University of Nebraska was founded with the mission to have a lasting and significant impact on achieving more food security with less pressure on scarce water resources by conducting scientific and policy research, using the research results to inform policy makers, and sharing knowledge through education and communication.
How to subscribe: