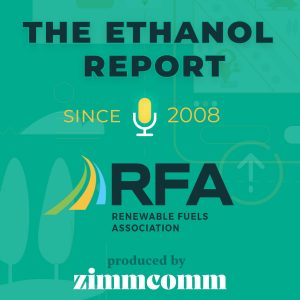 Good news for the ethanol industry continues this week as governors from eight Midwest states take action to allow the year-round sale of lower-carbon, lower-cost E15 in their states. And a new analysis from the Renewable Fuels Association (RFA) shows that corn ethanol's energy balance keep getting better.
In this edition of The Ethanol Report podcast, we talk with RFA Vice President of Industry Relations Robert White about the governors' move and the latest on increasing availability of higher blends. Then RFA chief economist Scott Richman discusses how today's corn ethanol now provides nearly three times the energy used to produce it and it keeps improving.
Ethanol Report 4-29-22
(22:13)
The Ethanol Report is a podcast about the latest news and information in the ethanol industry that has been sponsored by the Renewable Fuels Association since 2008.
Choose an option to subscribe