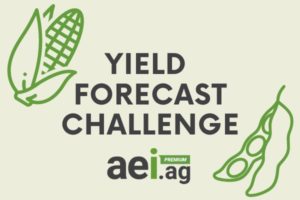 16 Questions, $1,600 Prize… Proving You Were Right Has Never Been So Easy
AEI Premium, the online community for agricultural decision makers, is launching a new online contest called the Yield Forecast Challenge.
Beginning April 15, you are invited to forecast 16 questions about USDA yield estimates for corn and soybeans. The questions will span the USDA World Agricultural Supply and Demand Estimates (WASDE) reports from May through November 2022.
You can earn points after each question based on how well your forecast stacked up and how often you participate. The overall winner will receive the grand prize at the end of the contest: $1,600. Additional prizes will be awarded throughout the contest.

"We're excited to provide a new way for farmers, agribusiness leaders, farm policy wonks, and students to engage with AEI.ag," said AEI Premium co-founder David Widmar. "This contest supports our broader mission to help agriculture decision makers navigate today's uncertainty and information overload. The Yield Forecast Challenge will empower you to be your own guru."
Learn more about the Yield Forecast Challenge at aei.ag/16-questions. Get started today by signing up for your risk-free trial AEI Premium membership before the contest starts on April 15. Participate in a demo on April 8 or April 15 to learn more about the network and the contest.
###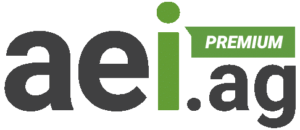 About AEI Premium"Escaping 1980" is presented by AEI Premium, the community for decision makers in agriculture created by Agricultural Economic Insights. AEI Premium's exclusive content and Ag Forecast Network tool help subscribers navigate today's agricultural uncertainties more effectively. Learn more and start your free trial today at aei.ag/premium. Be your own guru.
Contact:
AEI.ag
David Widmar, Co-Founder
dwidmar@aei.ag
aei.ag/16-questions