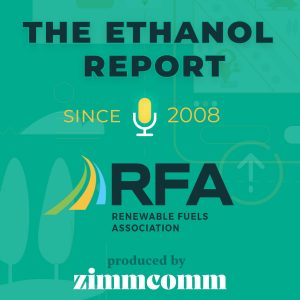 With E15 selling as much 50 cents less than regular unleaded gasoline, it seems obvious that higher blends of ethanol can help lower prices at the pump. But so far, nothing is being done on the national level to unleash the power of biofuels to ease the pain of high gas prices.
In this edition of The Ethanol Report podcast, we hear from Rep. Angie Craig (D-MN) about the recently introduced bipartisan Home Front Energy Independence Act, and Troy Bredenkamp, Senior Vice president of Government & Public Affairs for the Renewable Fuels Association, about the real difference ethanol can make.
Ethanol Report 3-29-22
(22:53)
The Ethanol Report is a podcast about the latest news and information in the ethanol industry that has been sponsored by the Renewable Fuels Association since 2008.
Choose an option to subscribe