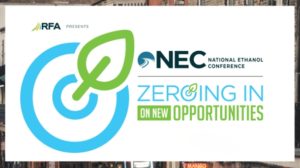 The National Ethanol Conference (NEC) is the most widely attended executive-level conference for the ethanol industry. Since 1996, the Renewable Fuels Association's NEC has been recognized as the ethanol conference for the latest, timely information on marketing, legislative and regulatory issues facing the industry.
Click here for the official convention virtual newsroom for photos, news, interviews and audio from the event.
This virtual ag newsroom includes links to photos and audio content available free of charge for digital or print publication or broadcast.