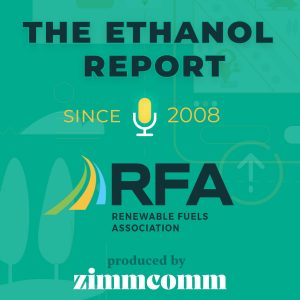 In the wake of the successful flex-fuel Jeep Wrangler project in 2019, the Renewable Fuels Association and the Missouri Corn Merchandising Council are working together with Hauk Designs on a new Can-Am X3 project running on low-carbon E85 fuel, to be featured on Season 4 of the popular Hauk Machines television program.
In this edition of The Ethanol Report, we hear from RFA Vice President for Industry Relations Robert White, designer Kenny Hauk, and Missouri Corn CEO Bradley Schad about this project and other ways corn farmers help promote ethanol.
Ethanol Report 2-14-22
(16:33)
The Ethanol Report is a podcast about the latest news and information in the ethanol industry that has been sponsored by the Renewable Fuels Association since 2008.
Choose an option to subscribe