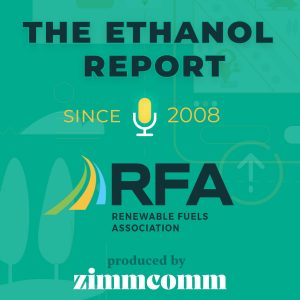 From emerging technologies and new uses to opportunities in global carbon reduction policies, market insights, and international and domestic marketplace developments, there is much to learn and experience at the 27th Annual National Ethanol Conference: Zeroing in on New Opportunities.
New Orleans is the place where the ethanol industry will meet February 21-23 and Renewable Fuels Association president and CEO Geoff Cooper says the agenda is packed but the best reason to go is to be in person again.
Cooper previews the NEC in this edition of The Ethanol Report.
Ethanol Report 1-31-22
(11:01)
The Ethanol Report is a podcast about the latest news and information in the ethanol industry that has been sponsored by the Renewable Fuels Association since 2008.
Choose an option to subscribe