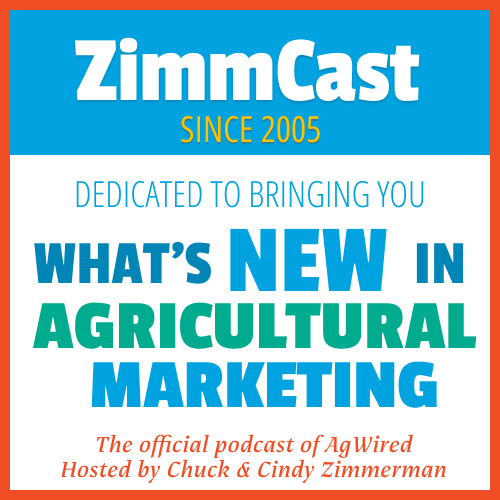 Hello and welcome to the ZimmCast.
This episode will be about a wrap-up and a couple of previews.
2022 got off to a fast start with our virtual newsroom production for the National Cotton Council and the Beltwide Cotton Conferences. You can find the interviews and photos on AgNewsWire.com which has a link to the custom page we created for this project. I'm going to share my wrap-up interview of the conferences with Gary Adams, President/CEO, National Cotton Council.
Next week both Cindy and I will be on the agriblogging highway to separate locations. Cindy will be in Glendale, Arizona for the PrecisionAg Vision Conference while I will be in Las Vegas for the National Biodiesel Conference. So, to preview these conferences I have my preview interview with Meister Media's Eric Davis and Richard Jones. And then Cindy's interview with Brad Shimmens, National Biodiesel Board.
So that's the ZimmCast for this week. I hope you enjoyed it and thank you for listening.
Listen to the ZimmCast here:
ZimmCast 683 - Wrap-ups and Previews (25:36)
Want to sponsor the ZimmCast? Just let me know and we can talk through ideas for your company. I'm AgriBlogger on Twitter or just email me at chuck@zimmcomm.biz.
Subscribe to the ZimmCast in: