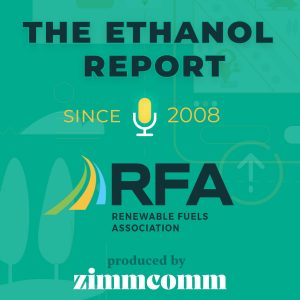 2021 may have been a slight improvement over 2020 for the ethanol industry, but it will still be nice to put the year in the rear view mirror and focus on "Zeroing in on New Opportunities."
That's the theme of the 27th annual National Ethanol Conference, taking place February 21-23, 2022, in New Orleans. The Renewable Fuels Association just released the agenda for the conference which focuses on emerging ethanol markets, innovative new uses, and the role of renewable fuels in achieving net-zero carbon emissions.
In this edition of the Ethanol Report podcast, RFA President and CEO Geoff Cooper talks about some of the challenges the ethanol industry has faced in 2021, as well as the opportunities opening up in the net-zero future and excitement about the upcoming NEC. Find out more information about NEC at nationalethanolconference.com.
Ethanol Report 12-22-21
(24:48)
The Ethanol Report is a podcast about the latest news and information in the ethanol industry that has been sponsored by the Renewable Fuels Association since 2008.
Choose an option to subscribe