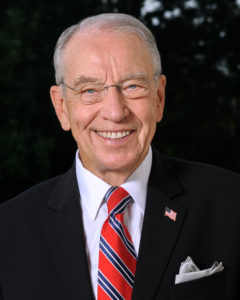 November 30th was the deadline for the Environmental Protection Agency to release blending obligations for the coming year under the Renewable Fuel Standard (RFS) and Sen. Chuck Grassley (R-IA) says missing it is bad news for the biofuels industry.
"The fact that this deadline is being missed is very unfortunate for farmers and biofuel producers because they're facing uncertainty at the volume levels that have not even been proposed," said Grassley during opening remarks of his regular weekly press call with agricultural reporters on Tuesday. "Even worse are the reports that EPA is planning to lower these RFS requirements, which would very much weaken the incentive to produce and blend biofuels."
Last week, Sen. Grassley sent a letter urging President Biden to support his bipartisan No Oil Producing and Exporting Cartels (NOPEC) Act to hold the foreign oil producing cartel accountable for its anticompetitive behavior that elevates global oil prices.
Listen to some of Sen. Grassley's comments here:
Sen. Grassley comments on late RVOs (7:11)