"Corn Saves America" explores agriculture's role in environmental solutions, then and now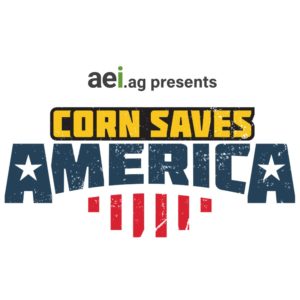 AEI Premium, the online community for agricultural decision makers, presents the second season of its award-winning podcast series: "Corn Saves America."
Today, carbon is The Next Big Thing in American agriculture. But questions remain about where carbon markets are headed. And in this environment of financial, political, and climatic uncertainty, farmers and companies have to decide what to do next. So AEI's team searched for a past event that brought together technology, policy, and market forces in a way that echoes what carbon markets hope to achieve. And they found one – the rise of corn ethanol.
This season, hosts Sarah Mock, Brent Gloy, and David Widmar are back, along with a team of carbon and ethanol experts, investors, and farmers. Together, they will unpack how corn-based fuel united farmers, energy companies, and environmentalists to transform markets and eventually became a political flashpoint. And do their best to answer a big question: are carbon markets on a similar trajectory?
"The old adage 'history doesn't repeat itself but it often rhymes' is useful to consider during times of uncertainty, including today," said AEI Premium co-founder and "Escaping 1980" co-host David Widmar. "Our podcast shares lessons learned from the corn ethanol boom era to help strategic agriculture professionals better navigate what lies ahead for carbon markets in 2021."
"Corn Saves America" builds on themes from AEI's first podcast, "Escaping 1980." Season one explored the causes, impacts, and lasting effects of one of the most infamous events in American agriculture history – the 1980s farm crisis – so listeners could better understand today's farm economy. Farmers, agribusiness leaders, farm policy wonks, and students are each sure to glean insights from season two.
Episodes are available to stream now at aei.ag/season2 and cornsavesamerica.com, along with additional reading about the topics discussed on the show. "Corn Saves America" is available for download on iTunes, Spotify, or wherever you listen to podcasts. Listeners can connect with AEI Premium on Twitter and Facebook to provide feedback.
###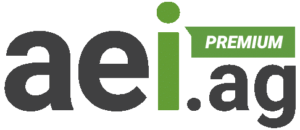 About AEI Premium
"Escaping 1980" is presented by AEI Premium, the community for decision makers in agriculture created by Agricultural Economic Insights. AEI Premium's exclusive content and Ag Forecast Network tool help subscribers navigate today's agricultural uncertainties more effectively.
Learn more and start your free trial today at aei.ag/premium.
Be your own guru.
Contact:
AEI.ag
David Widmar, Co-Founder
dwidmar@aei.ag
aei.ag/escaping1980