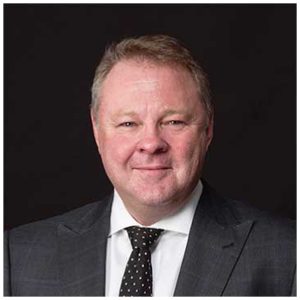 The newly created CEO position for Alltech Crop Science has been filled by Andrew Thomas. He has been appointed to lead the global team and further cultivate the strategic growth of the business.
"Alltech has a long history of providing sustainable solutions to the agriculture industry through scientific excellence and visionary innovation," said Thomas. "I am thrilled to join the Alltech Crop Science team as we continue our commitment to helping producers optimize crop health and performance while protecting the environment."
Supporting Thomas will be Steve Borst, vice president of Alltech Crop Science. Borst played a central role in the launch of a new partnership between Alltech Crop Science and HELM Agro in the U.S. and will continue collaborating with the HELM team to activate the commercial potential of the partnership. Borst and Thomas will work closely together with the Alltech Crop Science global team to advance a new era of sustainable growth.
Andrew Thomas, CEO, Alltech Crop Science
(4:23)