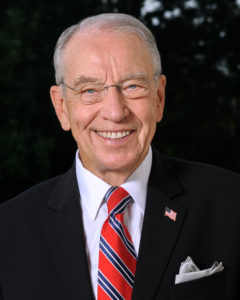 Sen. Chuck Grassley (R-IA) and several of his Senate colleagues sent a letter this week to Secretary of Agriculture Tom Vilsack asking him to explain the delay in delivering financial assistance to biofuels producers negatively impacted by the COVID-19 pandemic.
Grassley addressed that issue during a call with reporters on Tuesday morning.
Sen. Grassley on COVID payments for biofuels
(1:05)
Sen. Grassley stressed the need for President Biden to support biofuels and the Renewable Fuel Standard during a speech on the Senate floor Monday.
Sen. Grassley floor speech 10-18
(5:53)