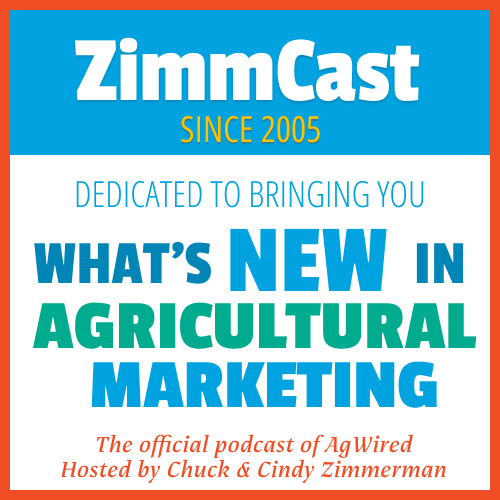 Hello and welcome to the ZimmCast.
It is #InternationalPodcastDay today. A lovely day to publish a podcast. This will be the second podcast we've published an episode of today!
In this program we're going to get a preview of the 2021 Agricultural Relations Council Annual Meeting. Providing the details is Kristy Mach, Corner Window Communications and Executive Director of ARC.

Kristy walks us through the program and speakers as well as the annual business meeting and awards program. The second day will be tour day to the Virginia Institute of Marine Science and Colonial Williamsburg. There will be lots of networking opportunities as well.
The meeting if for agricultural public relations professionals of all kinds and levels of experience. You can get registered here. Hotel early price deadline is October 3 btw.
That's the ZimmCast for this week. I hope you enjoy it and thank you for listening.
Listen to the ZimmCast here: ZimmCast 678 - Preview of the 2021 ARC Annual Meeting (11:58)
In case you didn't know it you can find more podcasts we produce in all your favorite podcast apps. That includes the Golden ZimmComm Mic Podcast, The Ethanol Report, Field Notes from Koch Agronomic Services and the Daugherty Water for Food Podcast. We hope you enjoy listening to them.
Want to sponsor the ZimmCast? Just let me know and we can talk through ideas for your company. I'm AgriBlogger on Twitter or just email me at chuck@zimmcomm.biz.
Subscribe to the ZimmCast in: