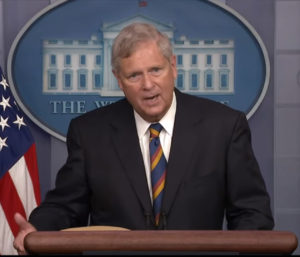 September 8 White House press briefing with Secretary of Agriculture Tom Vilsack and National Economic Council Director Brian Deese on meat prices.
Deese discusses how beef, pork, and poultry are the real drivers of increased grocery store bills, and that there's an underlying corporate consolidation problem with meat-processing giants that needs to be addressed.
Secretary Vilsack discusses actions the administration is taking including – stepping up antitrust enforcement; investing in small businesses, workers, and a more competitive supply chain; our efforts to get ahead of climate-related disruptions; and the need for legislation to make cattle markets more transparent and fair.
Listen to the ZimmCast here: White House press briefing on meat prices (33:34)