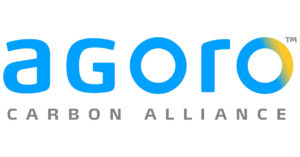 Tel Aviv, August 19, 2021 — Good Company, Agoro Carbon Alliance, Strauss Israel, Smart Agro Fund, alongside LeumiTech, Meitar, ERB and AWS today launched their AgTech Mission. They are actively seeking startups that re-envision how food and other agricultural products are grown, harvested, packaged, stored, transported, processed and sold. Startups may be focused on all sectors of the "operation system" of food – to be more efficient, sustainable and resilient to protect the earth's resources, human rights and animal welfare and help solve the world's hunger problem.
A selected number of startups will have the opportunity to pitch in front of an experts' panel from the participating corporations, investors and larger startups already innovating in this space. Good Company is offering an opportunity for investment of up to $250,000, as well as from Smart Agro Fund, pending approval of the investment committee. In addition, possible opportunities to pilot with Strauss and Agoro Carbon Alliance and gain support on go-to-market and commercialization and access to new networks as well as consultations with LeumiTech's senior management. The most promising companies will receive free legal advice and general commercial consulting from Meitar Law Offices.
The final pitch event will be at Start-Up Nation Central's headquarters in Tel Aviv and judges will include: Ido Fishler, Managing Partner, Good Company; Michal Benishti, Strauss Israel; Sam Aloni, Agoro Carbon Alliance; Dganit Vered, Smart Agro Fund; Nir Inbar, LeumiTech; Yael Nardi, Meitar; Yael Gal, AWS; Shubhang Shankar, Syngenta Ventures; Omer Davidi, BeeHero; Kimberly Drory Lev-ran, ERB and Gilad Pinhas, ERB.
Applicants to the AgTech Mission will need to submit a short application form sharing details about its founders, purpose and product. Following a round of meetings with select startups, approximately 5 companies will be given the opportunity to pitch to an expert panel of judges as part of our live final hybrid event. Applications are open until September 30, 2021.
Ido Fishler, Managing Partner, Good Company: "The number of mouths to feed is constantly increasing, With that, our farming ground is decreasing due to the growing population, soil that becomes barren after years of chemical-based fertilization, and various other factors. Hunger is real and it's spreading (about 8.9% of the world's population — 690 million people — go to bed on an empty stomach each night)!
In order to face these enormous challenges, humanity must adapt and change its "operation system" when it comes to food. Alternative proteins, regenerative agriculture; precision farming and local supply chains are just some of the amazing trends that are experiencing accelerated disruption. Companies like Beyond Meat worth billions of dollars to early-stage startups. We see this is a massive opportunity for disruption. We're proud to back BeeHero and we're looking to expand – that's why we're setting on a Mission to find startups in this space."
Michal Benishti, Strauss Israel: "As a company that feeds millions of people on an everyday basis, we understand that we have a profound impact on our food system and that we have the responsibility to use our scale and influence to help tackle long term challenges. One of those challenges is the way our world is currently growing its food and we realize that in order to have a positive impact on our food system we must actively search for better ways to source our raw materials. Strauss Israel is a company based in Israel and has operated here since its inception. As part of this DNA we are continuously working closely together with local farmers for the sourcing of our raw materials. It is crucial for us to ensure that our raw materials are grown with care for the environment and our society and at the same time to be economically viable for our farmers. We know that technology and agtech in particular has a significant role in this ambition. We are always on the search to look for better agricultural practices and standards that will be advanced and support sustainable and regenerative agriculture. We hope this Mission will expose us to new innovative ways for growing raw materials, ways we can later connect to the farmers".
Sam Aloni, Agoro Carbon Alliance: "The pressure on the agriculture sector is unprecedented: we need to produce more with less while growing conditions are becoming increasingly volatile. Agoro Carbon Alliance is set to support farmers at scale in their journey towards decarbonization, make it possible to transition to climate-smart farming practices, restoring carbon to the world's soils, and making carbon cropping a practical, profitable choice for every farm. Agoro Carbon leverages Yara International's deep agronomic knowledge, credibility, and global scale. We're excited to join the mission as we wish to expand our alliance and provide more solutions to our international growers".
Dganit Vered, Smart Agro Fund: "In order to feed the world and assure that wars over food and water sources will not be part of humanity's future, innovation in the agritech arena is a must. Smart Agro fund invests in companies that solve those substantial problems in the agriculture world and has the "unicorn potential". We believe in extraordinary teams that demonstrate the ability to access the market with breakthrough technology and we actively help them reach their goals. Our portfolio companies include "Better seeds", biotechnology breeding company powered by CRISPR/Cas technology, "Arugga" that solves the bees population degradation and invented an extraordinary pollination robot and "SupPlant" with their breakthrough plant sensing system that enables precision irrigation solutions."
About Agoro Carbon Alliance
Agoro is creating a new solution to our planet's carbon challenge that's grounded in the soil. Our partners are committed to an ambition of decarbonizing farming on a global scale by helping to transform practices on every farm, generating reliable Farm Carbon Credits and certified climate-smart crops.
About Smart Agro Fund
Smart Agro Fund invests in growth stage startups (sales of ~$1M and higher) in the Agritech arena. We invest in extraordinary teams, who via technology breakthroughs, solve the agriculture sector's biggest problems. Smart Agro has a strong network of investors and Agritech partners that help companies fulfil their goals.
About Strauss Group
Strauss is an international Food & Beverage company that strives to improve people's lives, headquartered in Israel, where we are the largest food company. Our portfolio includes four businesses: Strauss Coffee B.V., Strauss Israel, Strauss Water and PepsiCo – Strauss Fresh Dips & Spreads International, aligned with two global consumer trends: Health & Wellness and Fun & Indulgence.
About Good Company
Good Company is a Studio Fund investing in the Operating System of the New, Sustainable World. Through their Fund, they invest in israeli, early-stage companies that leverage technology to solve the world's biggest problems. Good Company's Studio is THE home for entrepreneurs who want to "do good" in Israel in collaboration with multi-national companies who are re-envisioning the Future of Energy, Future of Mobility, the Future of Work and Education, Circular Economy, Precision Farming, and Digital Health.