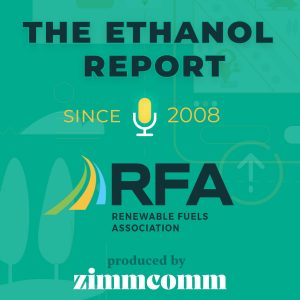 The Renewable Fuels Association was born in 1981 and RFA is celebrating its 40th anniversary this year by spotlighting some of the pioneers in the ethanol industry who were there at the beginning, like Bob Dinneen.
One of the leading authorities on the history of the U.S. ethanol industry didn't get his start working for the energy or agriculture sectors. Bob Dinneen grew up in the suburbs of Boston before finding his way to our nation's capital. It was actually softball that brought Dinneen to the ethanol industry and to RFA in 1987 and he has been with RFA ever since, serving as president and CEO from 2001 to 2018 and currently the organization's senior strategic advisor.
Listen to Dinneen's reflections and memories in this edition of The Ethanol Report.
Ethanol Report 8-16-21
(14:49)
The Ethanol Report is a podcast about the latest news and information in the ethanol industry that has been sponsored by the Renewable Fuels Association since 2008.
Choose an option to subscribe