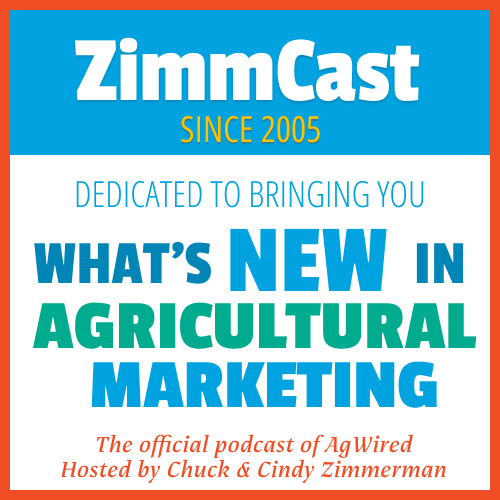 Hello and welcome to the ZimmCast.
The ZimmComm Team has been out on the agriblogging highway at several conferences in the last couple of weeks. This is the first time we've been able to do this since the end of February last year. And we've got quite a bit more on the calendar starting next with the Agricultural Media Summit in KC, MO. I'll be there this year in Kansas City taking photos for the American Agricultural Editors Association, now know as the Ag Communicators Network and the Livestock Publications Council and helping AAEA with member interviews as the organization celebrates 100 years. We're cranking out content from these events in virtual newsrooms on AgNewsWire as well as AgWired. So that's what is going on in our world. Now let's move on to this week's program.

In this episode I'm sharing a conversation with Matt Crisp, CEO of Benson Hill, a food technology company that is unlocking the natural genetic diversity of plants for the plant-based food revolution. It is some very new technology they are employing and Matt will walk us through it. There are some terms like Cloud Biology, nutrition security and the company's CropOS platform that I think you'll find them very interesting. So, let's learn more about what is new with Benson Hill.
So, that's the ZimmCast for this week. I hope you enjoy it and thank you for listening.
Listen to the ZimmCast here: ZimmCast 675 - Growth of Benson Hill (21:34)
In case you didn't know it you can find more podcasts we produce in all your favorite podcast apps. That includes the Golden ZimmComm Mic Podcast, The Ethanol Report, Field Notes from Koch Agronomic Services and the Daugherty Water for Food Podcast. We hope you enjoy listening to them.
Want to sponsor the ZimmCast? Just let me know and we can talk through ideas for your company. I'm AgriBlogger on Twitter or just email me at chuck@zimmcomm.biz.
Subscribe to the ZimmCast in: