The U.S. House Agriculture Subcommittee on Livestock and Foreign Agriculture held a hearing Wednesday to examine how to address challenges within the beef supply chain during which several members of Congress echoed the National Cattlemen's Beef Association's (NCBA) longstanding call to expand processing capacity.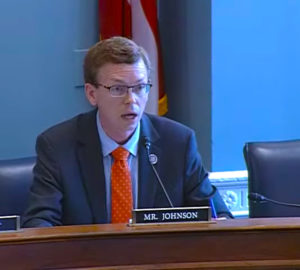 Ranking Member Rep. Dusty Johnson (R-SD) recently introduced the Butcher Block Act, a bipartisan bill that would ease regulatory barriers and offer USDA funding programs for small processors looking to expand or add shackle space. "We don't have enough processing capacity," said Johnson during his opening statement. "That is a market failure that has negative impacts both to consumers who want to eat the beef as well as producers who are trying to raise it."
Bill co-sponsor Abigail Spanberger (D-VA) also made remarks at the hearing. "I've been excited to see USDA take steps with funding provided through the American Rescue Plan to help increase competition for meat and poultry processing and I believe the Butcher Block Act would help expand these efforts and ensure their longevity," she said.
Rep. Spanberger also addressed questions to witnesses at the hearing Dr. Jayson Lusk with Purdue University and Dr. Dustin Aherin, Rabo AgriFinance.
House beef supply chain hearing Rep. Dusty Johnson (R-SD)
(5:12)
House beef supply chain hearing Rep. Abigail Spanberger (D-VA)
(5:40)