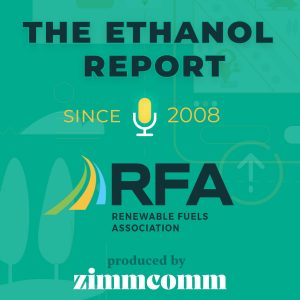 The 2021 International Fuel Ethanol Workshop (FEW) was live and in-person this year and members of the ethanol industry were thrilled to be able to meet and talk with each other once again.
Renewable Fuels Association President and CEO Geoff Cooper was the keynote speaker this year and he had a lot to talk about, from the recent adverse court decisions to the potential for ethanol to lead in a low carbon future.
This edition of The Ethanol Report podcast features remarks from Cooper, RFA Senior VP for government and public affairs Troy Bredenkamp, past RFA Chair Mick Henderson with Commonwealth Agri-Energy in Kentucky, and RFA board member Walt Wendland, CEO of Ringneck Energy in South Dakota.
Ethanol Report 7-15-21
(22:36)
The Ethanol Report is a podcast about the latest news and information in the ethanol industry that has been sponsored by the Renewable Fuels Association since 2008.
Choose an option to subscribe