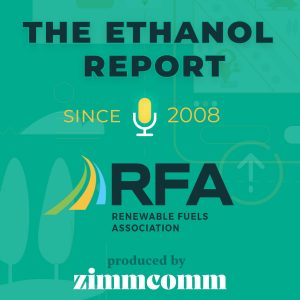 The Renewable Fuels Association was born in 1981 and RFA is celebrating its 40th anniversary this year by spotlighting some of the pioneers in the ethanol industry who were there at the beginning.
Like Ron Miller in our first feature, Bruce Heine is another oil guy who started to see the potential of ethanol during the 1970s oil embargo and went to work in marketing at one of the original RFA member companies. New Energy Co., now known as South Bend Ethanol, brought Heine into the ethanol policy arena on keeping the excise tax exemption and educating lawmakers on the benefits of domestic ethanol production from a national security and environmental standpoint.
Today, Heine is vice president for government and media affairs at Magellan Midstream Partners in Tulsa, which has nearly 80 petroleum terminals in over 20 states, and those that handle gasoline also have ethanol blending capabilities.
Listen to Bruce Heine's reflections on 40 years of the RFA in this edition of The Ethanol Report.
Ethanol Report 6-10-21
(17:35)
The Ethanol Report is a podcast about the latest news and information in the ethanol industry that has been sponsored by the Renewable Fuels Association since 2008.
Choose an option to subscribe