Jonah Parker to Assist in Advancing Progress for Soil Health Company
(May 21, 2021 – Phoenix, AZ) MyLand Company, LLC ("MyLand") announced today Jonah Parker as Vice President of Operational Planning. In this role Jonah will oversee the development and roll-out of MyLand's regional Soil Health Center network. The Soil Health Centers are key to MyLand's soil health mission and will amplify the company's next stage of growth for a regenerative future.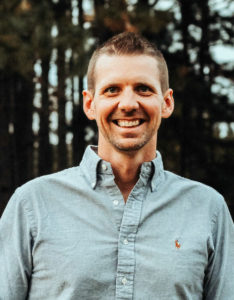 Jonah brings over twenty years of sales, entrepreneurship, and strategic experience to MyLand and is passionate about soil health and assisting growers with regenerative agriculture practices. Prior to joining MyLand, Jonah demonstrated repeated success at growing and strategically positioning companies in North America at Scotts Miracle-Gro Company, Hawthorne Gardening Company, and Frito Lay.
"Jonah is an outstanding addition to our MyLand team, he brings a deep blend of entrepreneurial experience and knows what it takes to deliver success," said Dane Hague, Co-Founder and President of MyLand. "As MyLand continues its rapid growth, Jonah will play a critical role in laying the foundation for MyLand to be a Soil Health Company with global reach."
"I feel honored to join the team at MyLand and get growers excited and passionate about our soil health mission," stated Jonah. "I am excited to assist in driving a positive change in agriculture and showcasing the significant impact MyLand can have on our farmlands and our growers."
Learn more on how MyLand is at the forefront of regenerative agriculture, visit MyLand.ag.
###
About MyLand
MyLand is a soil health company. By focusing on soil health, MyLand is helping to tackle two of the world's biggest challenges: food security and climate disruption. MyLand's innovative and patented technology allows farmers to easily and rapidly implement regenerative agriculture practices and improve their soil health by harnessing the land's own natural ecosystem. MyLand partners with farmers to infuse life into the soil, helping to return farms to their most fertile state, achieving greater productivity and enhanced profitability. For additional information on how MyLand is transforming soil health globally, visit MyLand.ag.
Download Jonah Parker hi-res photo
Press Contact:
Shelley Baugh, MyLand
Senior Director of Marketing
s.baugh@myland.ag