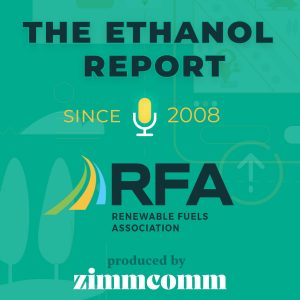 The Renewable Fuels Association was born in 1981 and RFA is celebrating its 40th anniversary this year by spotlighting some of the pioneers in the ethanol industry.
In 1981, Ron Miller was head of marketing for the new Pekin Energy plant, which is now one of the oldest in the ethanol industry and goes by the name of Alto Ingredients. At the time, Pekin was one of only about five players in the ethanol industry, so Miller also found himself involved in the start up of RFA. He chaired the organization twice, from 1997-2001 and 2006-2007, making him RFA's longest-serving chairman.
Listen to Ron Miller's story and his thoughts on the growth of the ethanol industry and RFA's 40th anniversary in this edition of The Ethanol Report.
Ethanol Report 5-21-21
(17:11)
The Ethanol Report is a podcast about the latest news and information in the ethanol industry that has been sponsored by the Renewable Fuels Association since 2008.
Choose an option to subscribe