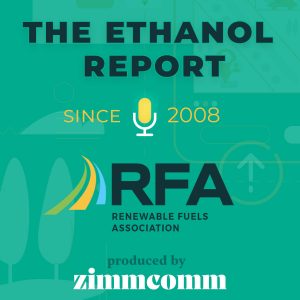 The U.S. ethanol industry is in a much better place compared to a year ago when production was nearing a record low and plants were closing as a result of efforts to contain COVID-19.
In this edition of The Ethanol Report, Renewable Fuels Association (RFA) President and CEO Geoff Cooper provides an update on where the ethanol industry is today, in terms of working with the new EPA, getting COVID relief for producers, the Supreme Court case on small refinery waivers, and what 2022 means for the RFS.
Ethanol Report 3-31-21
(21:54)
The Ethanol Report is a podcast about the latest news and information in the ethanol industry that has been sponsored by the Renewable Fuels Association since 2008.
Choose an option to subscribe