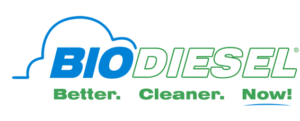 National Biodiesel Board (NBB) CEO Donnell Rehagen and Vice President of Federal Affairs Kurt Kovarik hosted a videoconference briefing with reporters to discuss the industry's policy priorities for the coming year. Moderating is Paul Winters, Director of Public Affairs and Federal Communications, NBB.
The U.S. market for biodiesel, renewable diesel, sustainable aviation fuel, and bioheat® grew to 3 billion gallons in 2020; the industry's goal is to grow the market to 6 billion gallons by 2030. NBB's policy priorities for 2021 include stability in the Renewable Fuel Standard; and support in any infrastructure, energy, or climate legislation for biodiesel's ability to reduce carbon and pollution.
This digital media content is available free of charge for digital or print publication or broadcast.
You can listen to and download the press briefing: NBB Press Briefing 31:25