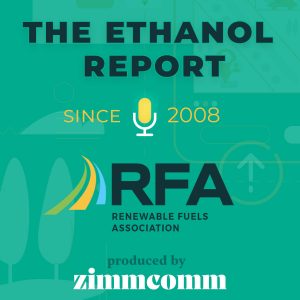 This edition of the Ethanol Report explores ethanol's role as a "net-zero hero" with highlights from the 26th annual National Ethanol Conference (NEC).
The report includes remarks from David MacIntosh, Environmental Health & Engineering Inc.; Stefan Unnasch with Life Cycle Associates; and Michael Berube, Acting Deputy Assistant Secretary for Transportation, who all spoke at the 2021 NEC. In addition, we have comments from Renewable Fuels Association CEO Geoff Cooper, Chief Economist Scott Richman, and VP of Industry Relations Robert White.
Ethanol Report 3-4-21
(21:54)
The Ethanol Report is a podcast about the latest news and information in the ethanol industry that has been sponsored by the Renewable Fuels Association since 2008.
Choose an option to subscribe