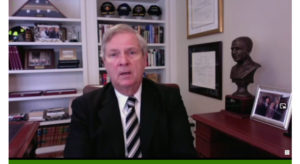 Members of the Senate Agriculture Committee Tuesday questioned former Agriculture Secretary Tom Vilsack about his goals if confirmed to return to his old job as the new Secretary of Agriculture.
Vilsack hearing - opening statement
(4:36)
Vilsack discussed his plans for the biofuels industry in response to a question from Sen. Amy Klobuchar (D-MN).
Vilsack hearing - biofuels
(1:37)
Sen. Joni Ernst (R-IA) asked Vilsack how he will support biofuels in the White House when the Renewable Fuel Standard (RFS) is up for re-authorization in 2022 amidst a strong push for electric vehicles.
Vilsack hearing - EVs
(3:05)