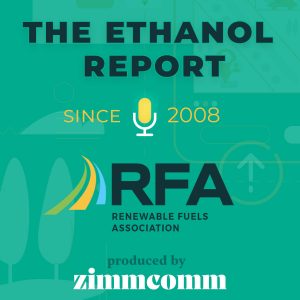 2021 is getting off to a whirlwind start for the ethanol industry. The year is barely started and the industry has already seen an unexpected Supreme Court unexpectedly taking up the Tenth Circuit Court decision from last January, heard rumors of last minute granting of small refinery waivers, and then got hit with four proposals from the outgoing EPA related to the Renewable Fuel Standard and E15.
In this edition of the Ethanol Report, Renewable Fuels Association president and CEO Geoff Cooper provides an update on the latest developments and RFA chief economist Scott Richman talks about what President-elect Joe Biden could do on Day One in office to reduce carbon emissions by 12 million metric tons.
Ethanol Report 1-15-21
(21:37)
The Ethanol Report is a podcast about the latest news and information in the ethanol industry that has been sponsored by the Renewable Fuels Association since 2008.
Choose an option to subscribe