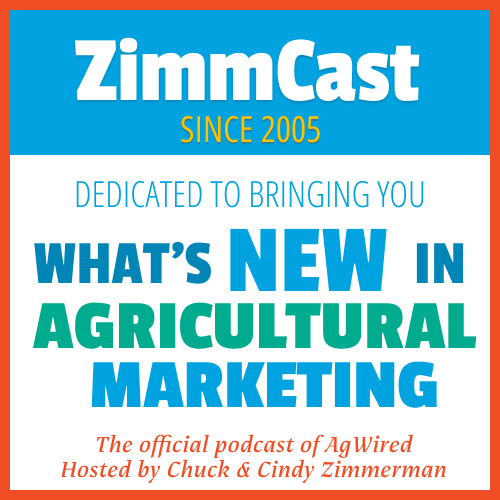 Hello and welcome to the ZimmCast, a podcast started in 2004 to focus on agricultural marketing and what is new in the world of agribusiness. Happy New Year to y'all.
Here at ZimmComm we've been living in the virtual world of communications for almost 17 years. We started out distributing news releases with pre-recorded sound bites and interviews before jumping into blogging and podcasting and then starting social media channels in YouTube, Flickr, Twitter, Facebook and so many more. We've seen many of these platforms come and go too. And it looks like we'll continuing using these and other new apps like Zoom, Meetings and Skype as travel bans and the inability for large gathering to happen, continue into the foreseeable future.
But that's where our virtual newsroom and virtual coverage of various events comes into play and we've already got quite a few on our calendar. Please give me a call or send an email if you would like to discuss how we can do this for you to enhance your communications efforts, especially reaching out to the media.
So, let's move on in this first ZimmCast episode of 2021 with a conversation with AWIS Weather Services and one of the founders, Karl Harker. IDK about you but I definitely open my mobile weather apps more often than any other. But I've always been fascinated by the weather and when it comes to farming, getting reliable forecasting is critical in decision making. AWIS specializes in custom forecasting and consultation. Let's learn about how they are doing after 25 years of helping America grow.
To celebrate 25 years, AWIS is offering a free one-time consultation for an upcoming weather event in 2021, as well as a 7-day free trial subscription to the Ag Weather Service. Contact through the website awis.com and type 25 YEARS in the message box.
That's the ZimmCast for this week. Thank you for listening.
Listen to the ZimmCast here: ZimmCast 663 - AWIS Celebrates 25 Years (12:12)
Subscribe to the ZimmCast in: