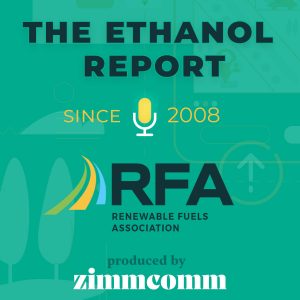 While some of the 2020 election results have yet to be decided, Renewable Fuels Association (RFA) president and CEO Geoff Cooper says the ethanol industry will be ready to work with whoever ultimately wins the White House.
In this edition of the Ethanol Report podcast, Cooper discusses how ethanol has support from both candidates and bipartisan support in Congress, as well as the latest developments with the EPA and small refinery waivers.
Ethanol Report 11-6-20
(17:21)
The Ethanol Report is a podcast about the latest news and information in the ethanol industry that has been sponsored by the Renewable Fuels Association since 2008.
Choose an option to subscribe