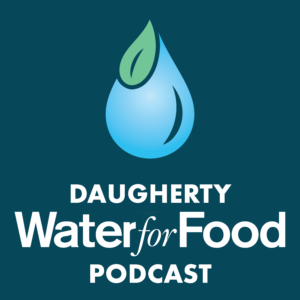 Episode number three of the Daugherty Water for Food Podcast spotlights another woman making waves in the food and water space.
Felicia Marcus has been making waves in California water management and regulation for more than three decades. She most recently served as Chair of the State Water Resources Control Board, with responsibility for drinking water, water quality, and water rights. Prior to that, as Regional Administrator of the U.S. EPA Region IX she was responsible for the range of environmental issues under EPA's jurisdiction. Earlier, Marcus headed the Los Angeles Department of Public Works dealing with wastewater, water and solid waste recycling, stormwater management, and other environmental issues. She is currently the Landreth Visiting Fellow at Stanford University's Water in the West Program.
In addition, she is active on numerous volunteer boards, including the Daugherty Global Water for Food Institute and the Sustainable Conservation Advisory Board, and has received many awards for her work and approach.
Learn more about Felicia Marcus and her work with farmers in California on water issues in this podcast: Daugherty Water for Food Podcast Episode 3
How to subscribe: