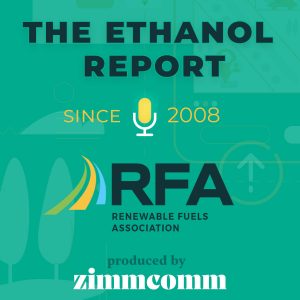 October 1 began a new fiscal year for the Renewable Fuels Association (RFA) and brought a new chairperson for the board.
Jeanne McCaherty, CEO of Guardian Energy Management, is the first female chair for the RFA and she is taking on the role during a challenging time with lots of optimism. In this edition of the Ethanol Report podcast, we have an interview with McCaherty talking about the current state of the industry and positive signs moving forward.
One of those positive developments is the awarding of grants from the USDA under the Higher Blends Infrastructure Incentive Program, or (HBIIP), to help grow domestic ethanol consumption. Included are comments from Agriculture Secretary Sonny Perdue, Sen. Chuck Grassley (R-IA), Rocky Trail of Trail's Travel Center in Albert Lea, Minnesota, and an interview with RFA Director of Market Development Cassie Mullen.
Ethanol Report 10-16-20
(27:15)
The Ethanol Report is a podcast about the latest news and information in the ethanol industry that has been sponsored by the Renewable Fuels Association since 2008.
Choose an option to subscribe